Back to news
Escape game in the vineyards – Welo & Cave de Genève – Team building activities for companies
OFFER YOUR TEAM A MOMENT OF EVASION WITH OUR ESCAPE GAME !
The Cave de Genève and Welo have teamed up to offer an escape game tour in the Geneva vineyards. If you accept, your mission will be to save the Cave de Genève by locating the Golden Vendangette. This escape game will test your team's collaboration and communication, making it an ideal team-building activity to strengthen group cohesion.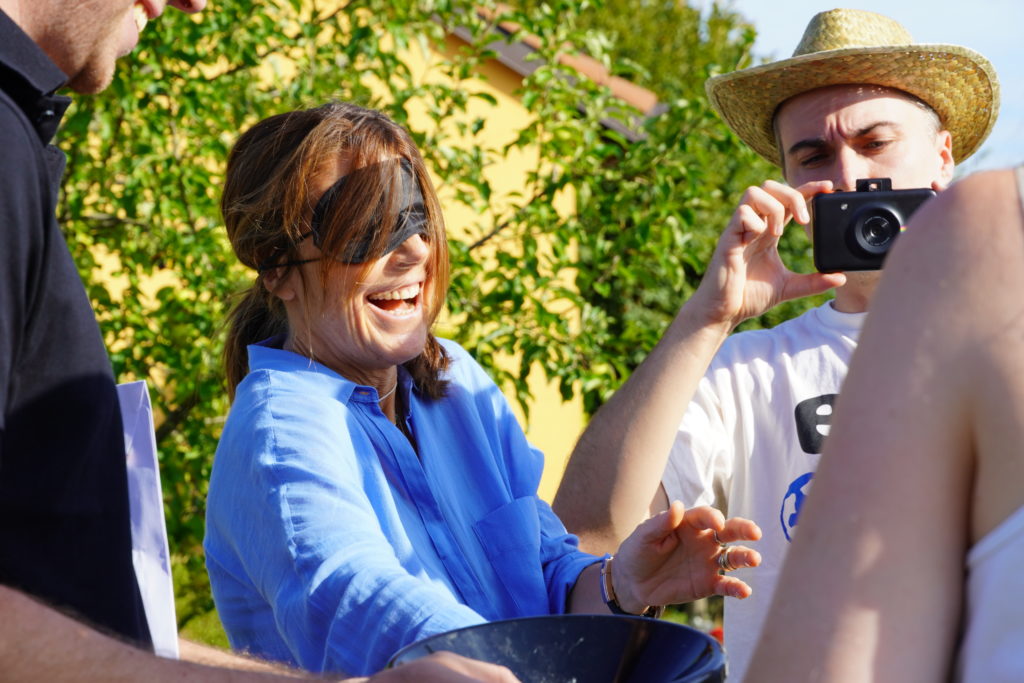 DESCRIPTION OF THE ESCAPE GAME
The tour will begin by a visit to the vineyards, heading towards the Domaine des Vignolles in Bourdigny. For this, you can choose between two types of eco-friendly mobility: Tuktuk (4 people per vehicle) or electric-assisted bikes for the more sporty of you.
Once you arrive at the domain, the group will be divided into teams of 8 people, each led by a game master. The escape game lasts approximately 1 hour, depending on how quickly you can solve the puzzles!
The teams will leave one after the other, 20 minutes apart. During this time, the remaining teams can learn about oenology and blind taste different types of Geneva wines, or take a ride in a Tuktuk or ebikes.
Immersed in the heart of the vineyards, you will need to show your viticulture skills to locate the Vendangette that will preserve the history of the Cave de Genève. Reflection and orientation skills will be the keywords to accomplish your mission.
Mixed with Tuktuk and ebike tours, the group activity will end in a small hut at the top of the vineyards you can regain your strength by enjoying cold cut and cheese boards accompanied by local wines
This unforgettable experience will not only be fun, but it will also strengthen your team's bonds and improve your group dynamics.
We can accommodate groups of 4 to 24 people.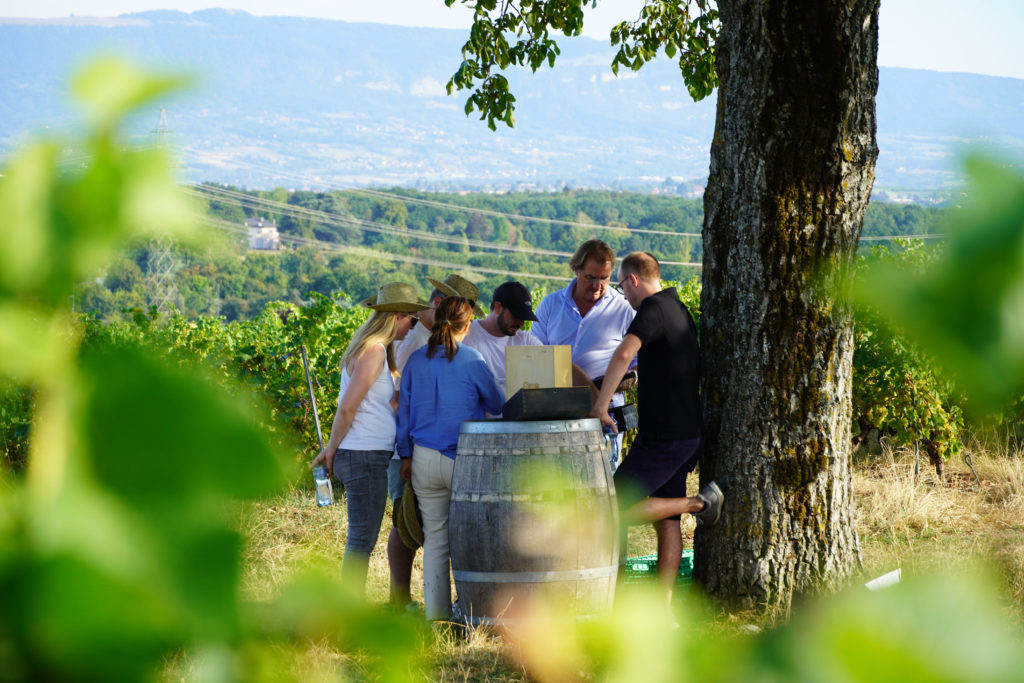 Included in the tour
Tasting of local wines with explanations from the winemakers

Blind tasting of 3 types of wines (grape variety, color of the robe...)

Tour by Tuktuk or ebikes
By option
Possibility of providing a bus to the Domaine des Vignolles
Plates of cold cuts and cheese
Meals for small groups
Practical Informations
Period: from April 24 to August 26, 2023
Duration of the escape game: 1h to 1h20
Total duration of the tour : 2h30 to 4h00
Services included: Local specialities, tasting of 6 wines
Price : CHF 50.- to CHF 175.-