Back to news
Street Marketing campaign – Opening of the Bike World store in WÄDENSWIL (ZH) – 2023
Welo is proud to present the street marketing campaign for Bike World. This campaign took place from March 16th to 18th, 2023, with the aim of promoting the opening of the new Bike World store in WÄDENSWIL.
Promoting the Opening of a New Store
Our main objective was to promote the new Bike World store in WÄDENSWIL and encourage people to come and discover their wide range of products. To do so, we offered a free shuttle service to transport people to the store. In total, more than 120 people had the opportunity to enjoy a ride in the streets of Wädenswil.
We further strategically targeted our campaign by specifically choosing the geographic areas and customer profiles most likely to be interested in Bike World's products. To do so, we used two taxibike to cover a total of 280 km over the course of three days.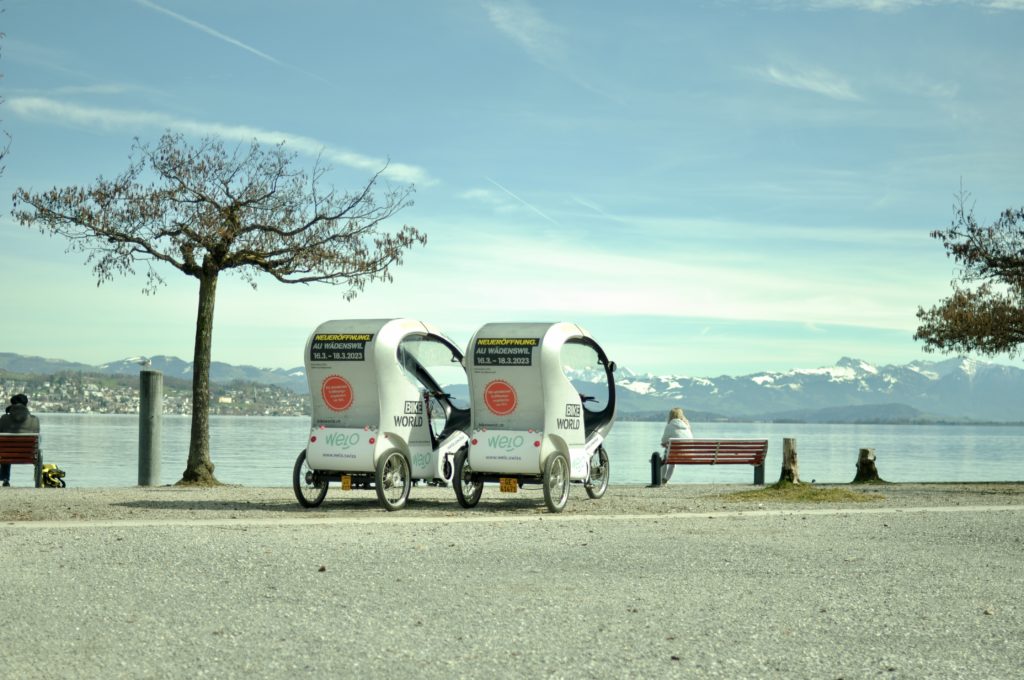 An effective and positive street marketing campaign
Thanks to our bicycles, we have been able to provide Bike World an environmentally friendly, innovative and fun image. In fact, a study conducted by a team of researchers from HEG showed that our vehicles attracted the attention of 75% of the people surveyed and that 73% of them were also favorable to advertisements on our platforms.
At Welo, we strive to work closely with our clients to ensure the success of street marketing campaigns. We also brief our drivers to become real ambassadors of the brand. The Taxibike are branded in the colors of your company according to your preferences. Finally, at the end of the campaign, a summary with all the data and statistics of the rides will be provided to you.
We are delighted to have been able to help Bike World achieve its marketing goals with this street marketing campaign. We are confident that this campaign has generated interest in Bike World's new store in WÄDENSWIL, and we hope to have the opportunity to collaborate with them again in the future.

For more examples, do not hesitate to check out our Street Marketing page.