Back to news
A Dazzling Street Marketing Campaign at Thônex Shopping Center!
Explore Shopping with Elegance and Savings
From September 20 to 23, as well as on the 27th and 30th in 2023, the Thônex Shopping Center came alive with an exceptional autumn street marketing campaign! For those fortunate enough to participate, this shopping experience will be etched in their memories. The VeloTaxi rides were complimentary, and discount vouchers were generously distributed.
Comfort and Environmental Responsibility: At the heart of this campaign, our 2 VeloTaxis covered a total distance of 68 km around the Thônex Shopping Center for free. This initiative is more than just a mode of transportation; it's a fun and environmentally friendly way to explore the surroundings while saving on your travel expenses.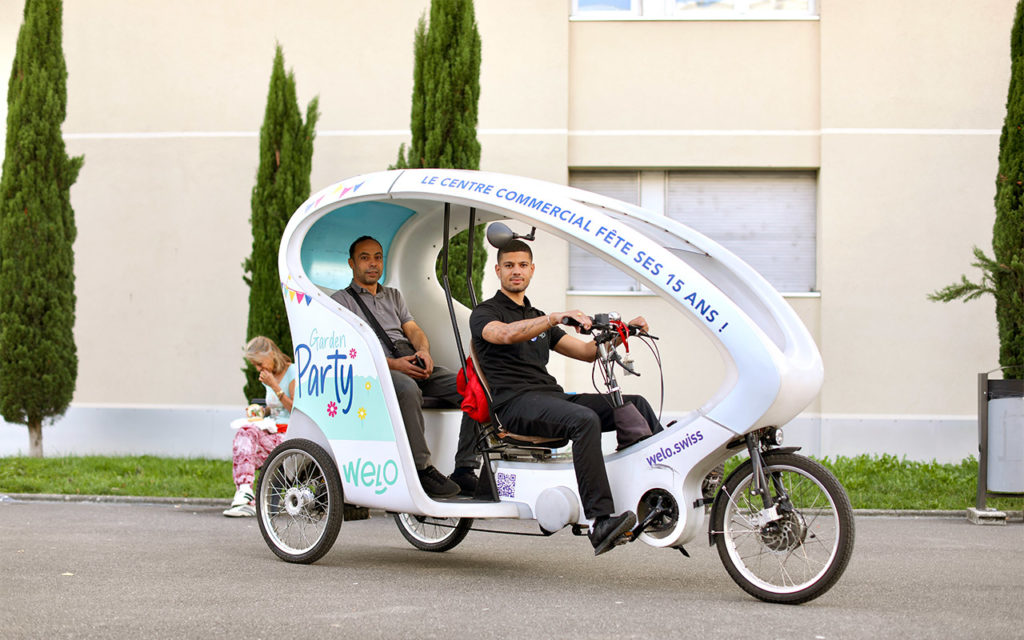 A Family Shopping Experience: We had the pleasure of welcoming 89 enthusiastic customers during these 4 days, including 33 men, 33 women, and 23 children. The average age of the participants was 37, demonstrating that street marketing appeals to all generations. This created a friendly and warm atmosphere.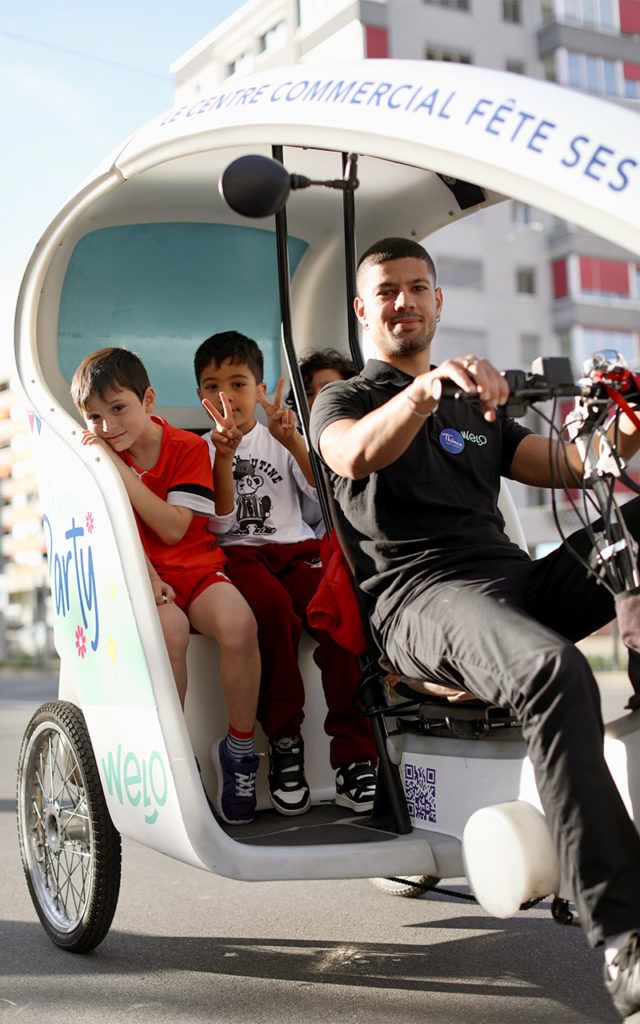 Savings for Everyone: Over 250 discount vouchers were generously distributed, allowing you to make substantial savings when shopping in the stores at the Thônex Shopping Center. It's a perfect opportunity to indulge yourself without worrying about the cost while supporting local businesses.
If you unfortunately missed this sensational adventure, don't worry, as more equally exciting events are on the horizon. Stay tuned to make sure you don't miss any of our upcoming street marketing initiatives. Join us in the next edition and immerse yourself in an unforgettable shopping experience. 🛍️🚲 #ThônexShoppingCenter #SmartShopping #SavingsGalore