Back to news
Street Marketing Cave de Genève
🌹During several days from late May to early June, La Cave de Genève and Welo collaborated through two TaxiBikes roaming the streets of Geneva to offer you a unique experience with our street marketing. 🌟🚲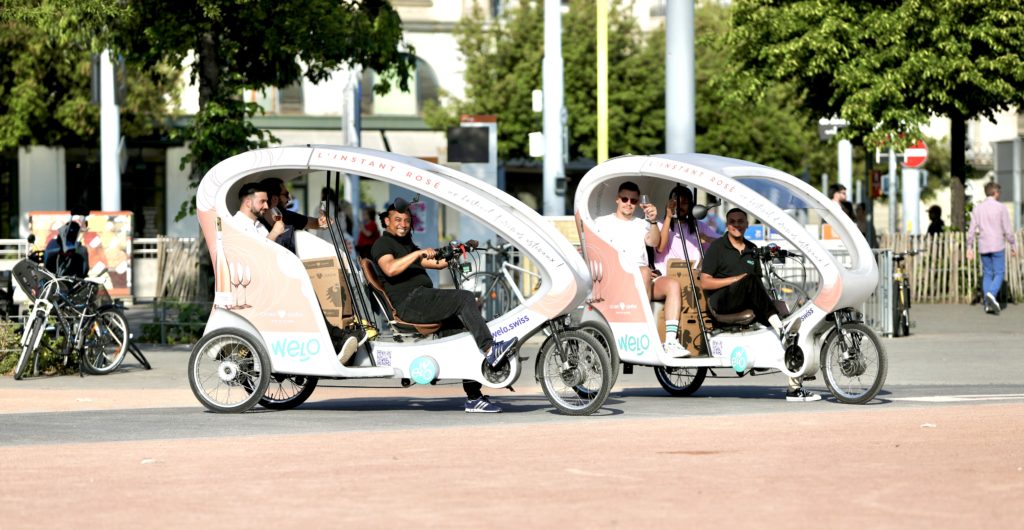 Many of you boarded our eco-friendly bikes and let yourselves be transported with a glass of delicious L'Instant Rosé, a rosé from Geneva, allowing you to savor all the richness of its flavors. 🍇🍷
Our TaxiBikes were specially designed to catch the attention of the public and awaken their curiosity. The goal was to introduce the new rosé, L'Instant Rosé, offered by La Cave de Genève in an original way and leave a lasting impression with this unforgettable experience. 💫
Our drivers also distributed flyers to provide more information about this new rosé. The growing interest in the wine and the public's positive reactions were a real encouragement for us. The curiosity and enthusiasm made this street marketing event even more special. 🎉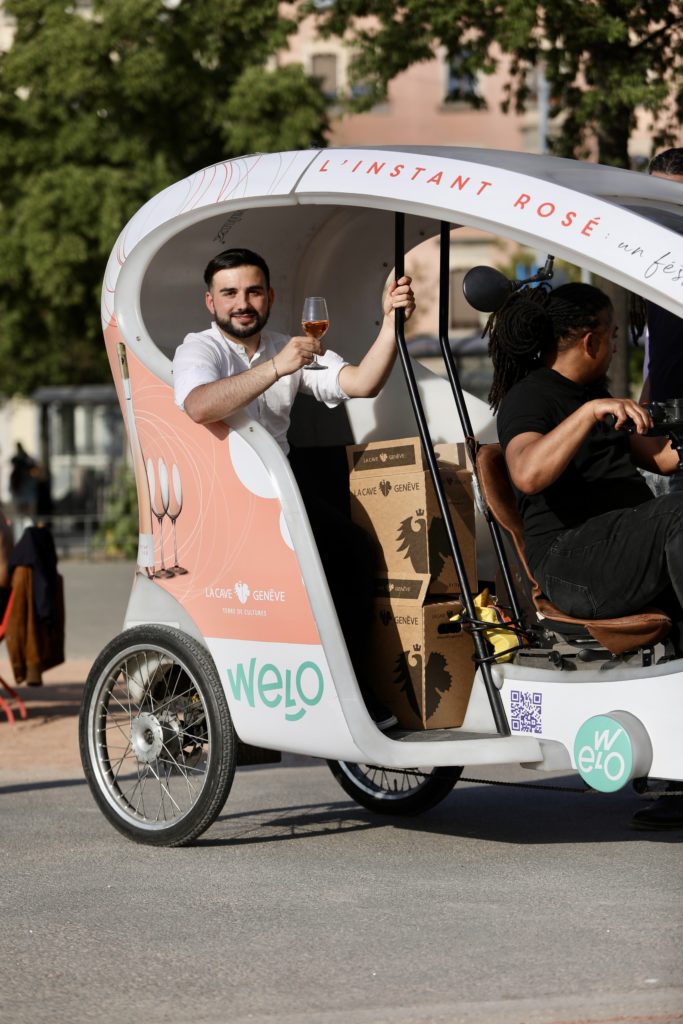 We want to warmly thank Geneva for being part of this adventure and for contributing to strengthening the visibility of La Cave de Genève in our beautiful city.
If you missed this opportunity, don't worry! La Cave de Genève remain open, and the new rosé, L'Instant Rosé, is still available to delight you. Discover for yourself the quality and authenticity of this new wine on La Cave de Genève's website by following this link: www.cavedegeneve.ch
Thank you again for the support and enthusiasm, and see how far we have come together!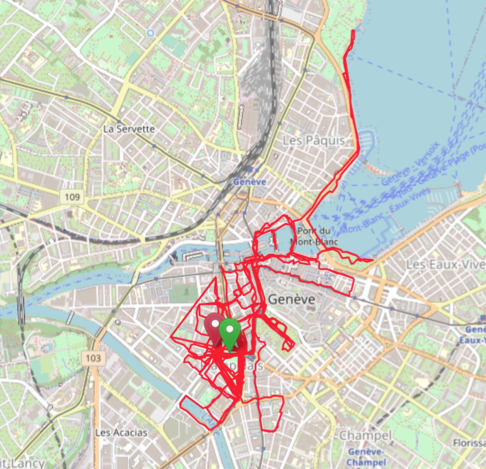 Welo has carried out numerous Street Marketing campaigns for companies like H&M, Coop, Migros, Nespresso, Swatch, C&A... in Basel, Bern, Geneva, Lausanne, Neuchâtel, Winterthur, Zurich... find various case studies at this link: https://www.welo.swiss/pro/etudes-de-cas/
#CavedeGenève #NewRelease #Rosé #UniqueExperience #Welo