Back to tours
Urban Arts tour
Be realistic, ask for the impossible
Let's discover one of the districts with a marked urban history. Art is hidden everywhere, sometimes it is enough to take a few side roads or to look in more detail. Let's dive into what many artists offer in plain sight, while trying to share some codes.
In Taxibike
2h00
:
CHF 190.-
/
Vélo-taxi
,
from 1 to 2 pers.
Enjoy an exclusive 10% discount by using the promo code 'SUMMERWELO'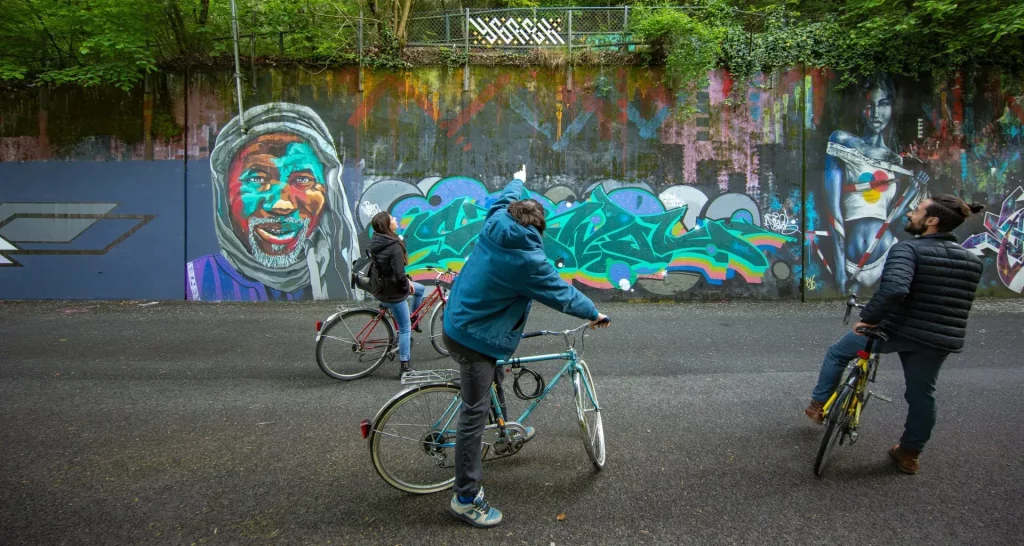 In Bike
3h00
:
CHF 172.-
/
Vélo
,
from 2 to 9 personnes
Included in the walk
Driver ride (Bike taxi)
Guided support (Bike ride)
informations practice
Lu – Sa
9.00 – 21.00
Bike-Taxi
20 people max / group
-10 years accompanied by an adult
Bike
-10 years accompanied by an adult.
Open to people who already know how to drive safely in the city. In the event that the guide considers that you are not able to circulate in a secure way, you will not be authorized to take part in the ride and will be reimbursed by 50% on the price of the ride.
For a group larger than 10 people, please book 24 hours in advance.