Exceptional
visibility in the city center
Your publicity circulates through the busiest streets of Geneva / Basel / Zürich, close to the population.
With an estimated impact of 300,000 visual contacts (per month and per vehicle) and a unique presence in the hyper center, our vehicles attract all eyes.
A lasting and friendly image
Carrying out your visibility campaign on our vehicles offers a committed, innovative and positive image to your brand, and supports a company struggling to improve the quality of life in an urban environment.
We are at your disposal to identify your needs and offer you the most suitable solutions.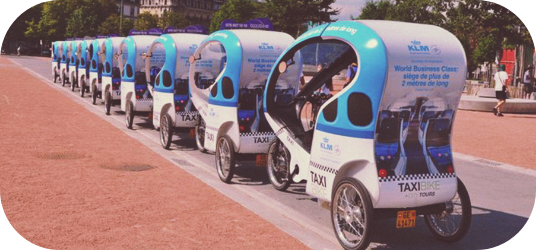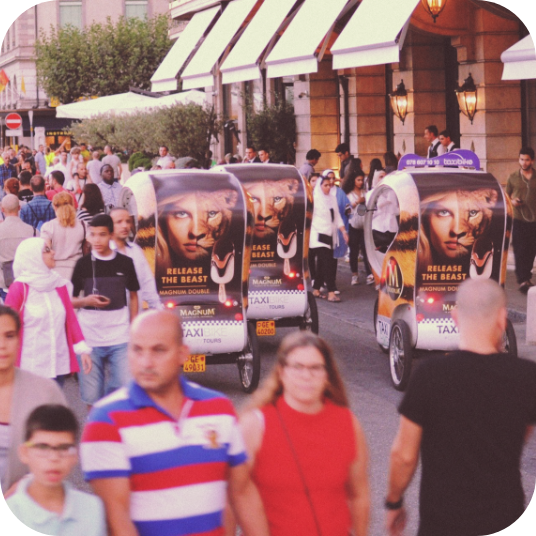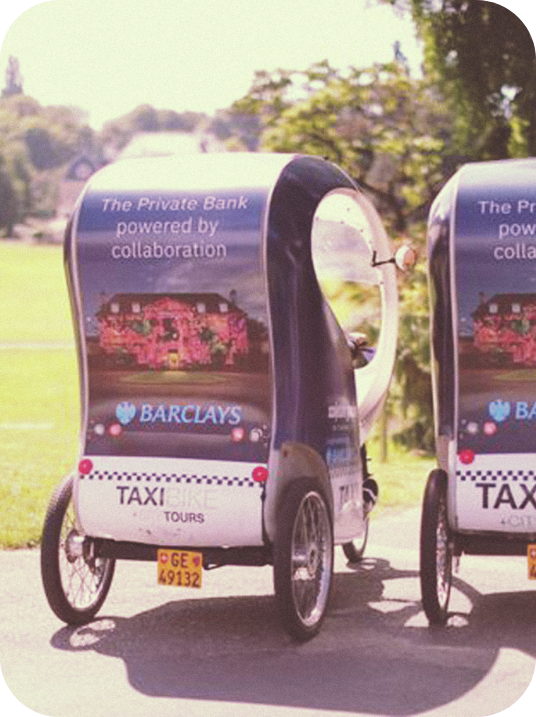 Mobile display
Originality to increase the sympathy of your brand.
Street marketing
Offer a unique experience and reach your target heart.
Characteristics
Mobile advertising.
Mobile and interactive advertising.
Vehicle of emotions.
Avaible cities
Geneva, Zurich and Basel.
All of Switzerland.
Strengths
Exceptional visibility.
Presence in the city center.
Appreciated by the population.
Arouses curiosity.
Interactive.
Emotional.
Possibility of targeting.
Tailor-made campaign.
Offer including
Rental of advertising space for vehicles circulation of advertising in the city

Distribution of flyers or samples.
Rides offered in your name.
Chauffeurs clothes.
Instructions for chauffeurs interaction with customers.
Exact choice of geographic area and target.
What
impact?
Measuring the impact of campaigns on our vehicles (HEG survey)
75%
Our vehicles attract the attention of 75% of those questioned.
73%
They also say they are 73% in favor of advertisements on our media.
They finally claim to find the advertisements on our vehicles: