Back to tours
Watch tour
Stop time by discovering the legendary places of Geneva watchmaking!
Come and meet Geneva watchmaking, anecdotes will accompany you throughout the ride.
A tailor-made course: The Flower Clock, the Wilsdorf Bridge and the view of the Rolex headquarters, the Longines Carillon, the Breguet Boutique, the Quai Guisan sundial, the Island Tower, the Forces Motrices building, the Public Clock of the University of Geneva, the Wall of the Reformers.
In Taxibike
1h30
:
CHF 130.-
/
Vélo-taxi
,
from 1 to 2 pers.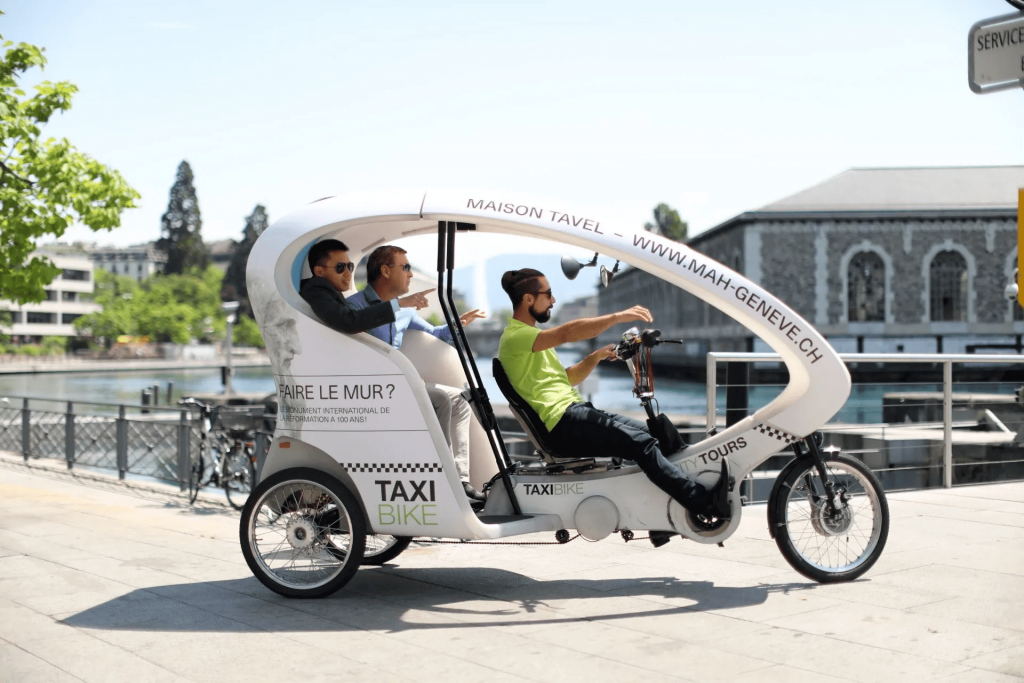 In TukTuk
3h00
:
CHF 250.-
/
TukTuk
,
from 1 to 4 pers.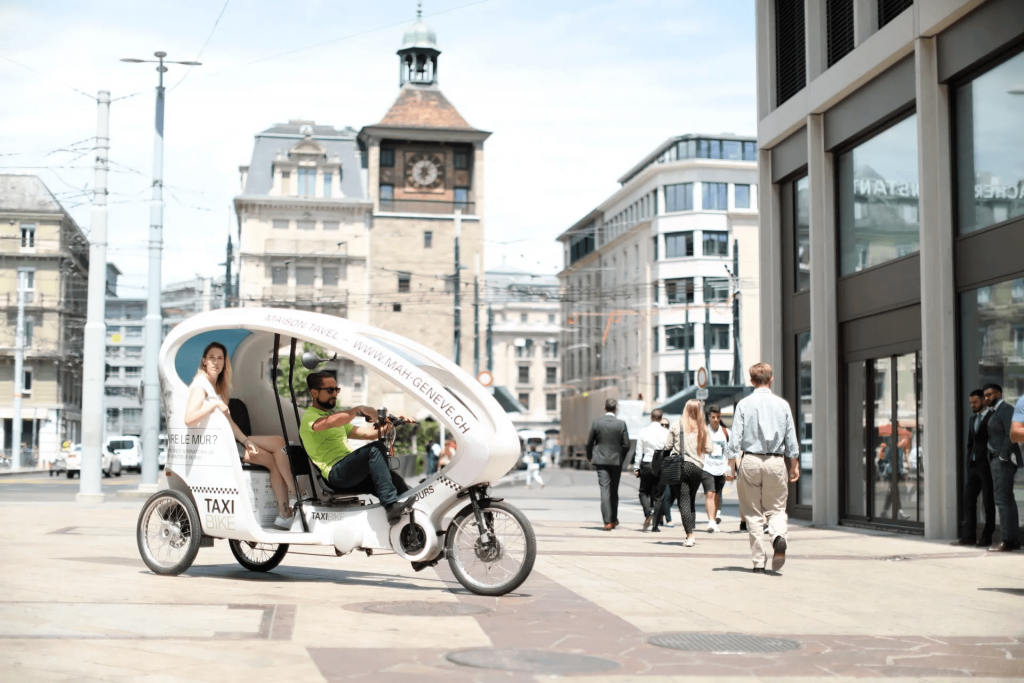 In Bike
3h00
:
CHF 115.-
/
Vélo
,
from 2 to 8 pers.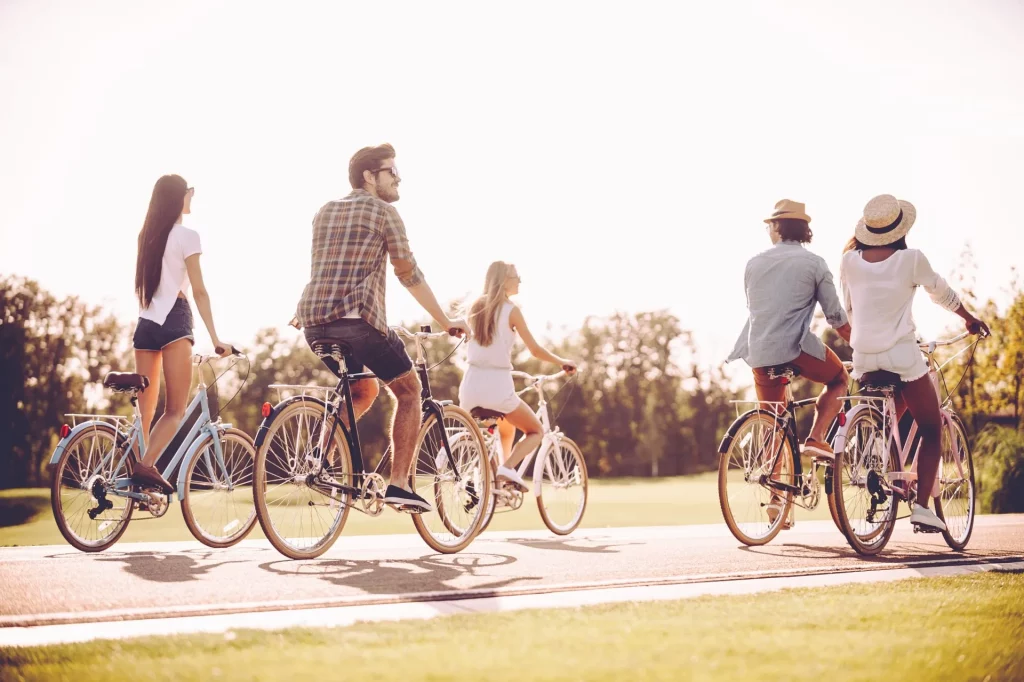 Included in the walk
Balade with driver
Bike rental guided accompaniment (Bike ride)
informations practice
Bike-Taxi : 20 people max / group. -10 years accompanied by an adult.
eTukTuk : 8 people max / group. Not allowed for children under 5 years old. Boosters provided to children over 5 years old.
Bike :-10 years accompanied by an adult. Open to people who already know how to drive safely in the city. In the event that the guide considers that you are not able to circulate in a secure way, you will not be authorized to take part in the ride and will be reimbursed by 50% on the price of the ride.
For a group larger than 10 people, please book 24 hours in advance.