Back to tours
Fondue tour
Don't just discover the fondue, experience it!
This walk is not only a tasting, but a real experience allowing to (re) discover the most beautiful places of Geneva while savoring one of the best fondues.
Fondue : Auberge de Savièse, Restaurant Le VG
Food and drinks prepared and sold by an authorized service provider (restaurant).

*Alcohol-free and gluten-free options possible.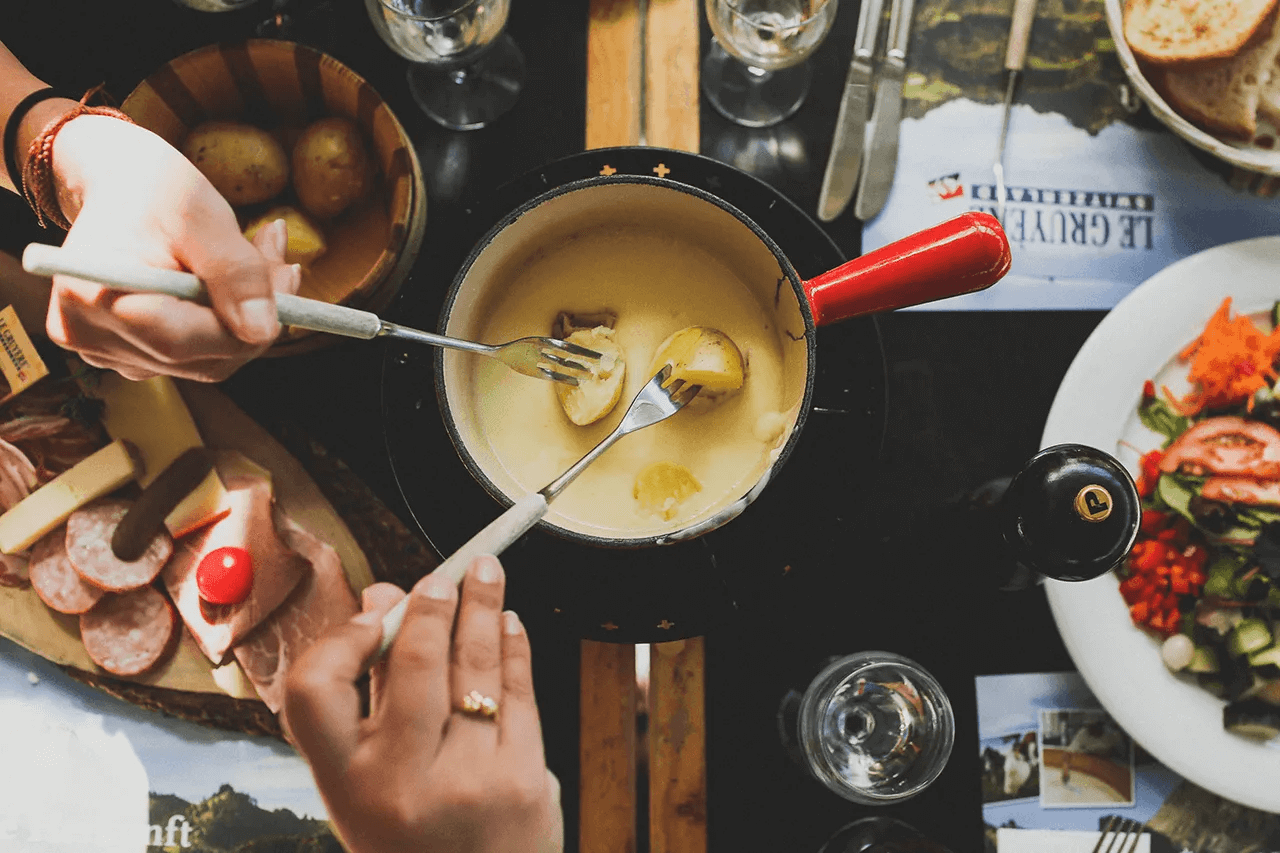 In TukTuk
1h30
:
CHF 190.-
/
TukTuk
,
from 1 to 4 pers.
+ "Maison" fondue CHF 25.00 / person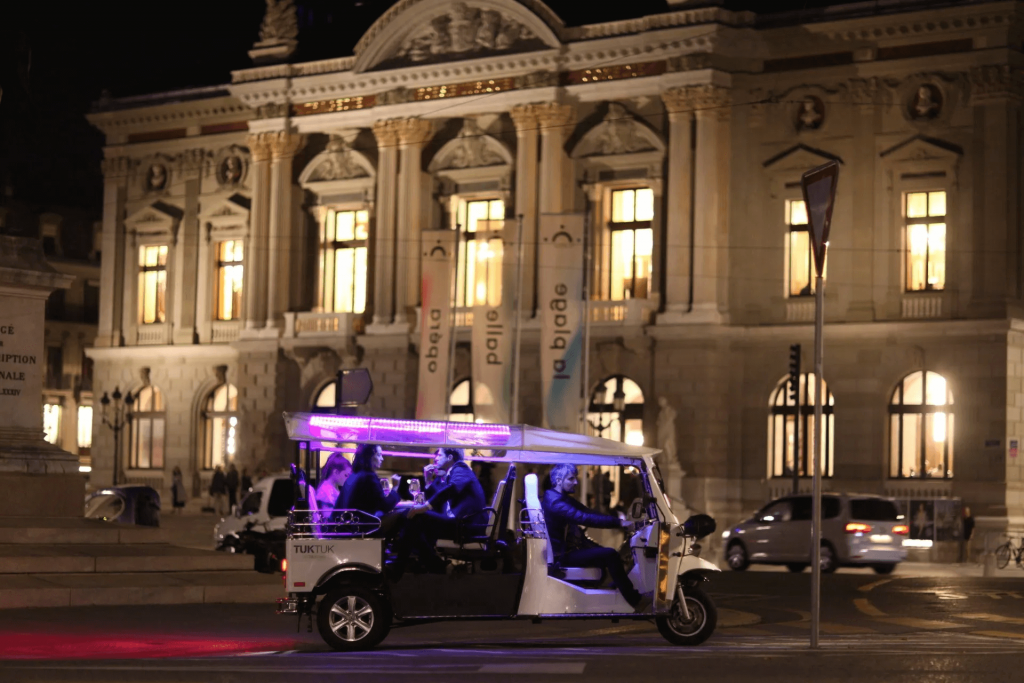 Included in the walk
1.5 hour ride with driver (Vélo-Taxi or TukTuk)
Choice of route (Old Town, Carouge, lakeside…)
Fondue + 1 glass of wine/person
Fondue + 1 bottle of wine (supplement)
Fondue + 1 glass / person + dessert (supplement)
Fondue + 1 bottle + dessert (supplement)
informations practice
Mo-Sa : 12.00 – 21.00
eTukTuk : 12 people max / group – Booster seats provided for children over 5 years old (on request) – Seats 1-2-3 provided for children over 9 kg (on request)